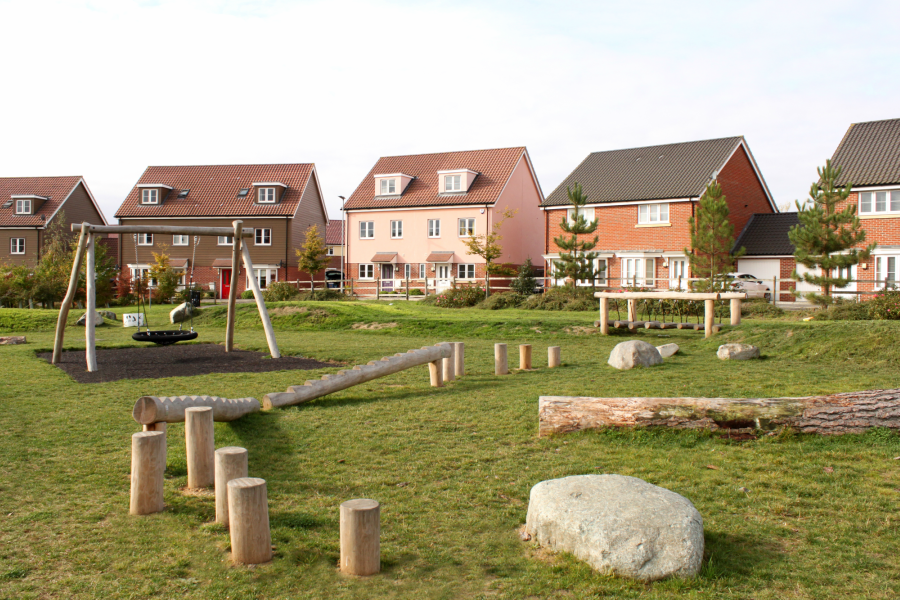 17 Jan

Natural Playground Installation Carried Out In Great Blakenham

During the summer of 2017 we were approached to install play equipment for Miracle Design and Play, who provide fun and imaginative playground equipment. We have a team of professional RoSPA qualified installers who deliver high quality playground installation, maintenance and operational inspections. Our clients have ranged from housing developments, schools, local parish councils, private customers, and more. As a play installer we offer a vast array of installation services ranging from steel & timber play equipment (including robinia), shelters, multi use game arena (MUGA), trim trails, net & balancing equipment, fitness equipment, trampolines and much more. Using our hard and soft landscaping experience, we are additionally able to offer many surfacing options such as turf, pathways, tarmac, artificial grass and more.

This work took place at a new housing development site in Great Blakenham near Ipswich. The idea was for this playground to look like a natural play area, using timber, grass and plants to give it this effect.
For this work we were required to install the following:
Robinia Airplane Sculpture
Robinia Stepping Posts
Robinia Sloped Balance Beam
Robinia Wobble Bridge
Robinia Basket Swing
Robinia Clamber Stack
Robinia 4-Way Springer
Football Goals
Fallen Logs
Embankment Slide
Snake Sculpture
Metal Benches
Play Tunnel
Robinia Shelter
Multi-Play Unit
Smart Seats
Brown Rubber Mulch
To install the embankment slide it meant we needed to construct a 1 metre high mound with topsoil dressing, covered with turf. We supplied and installed safamats to the mound in order to assist with stabilisation and increase longevity as the area will experience excessive use. We also supplied and installed a weed supressing membrane to go under the areas that were to be surfaced with rubber mulch, so that these areas will remain free from weeds.
This was clearly a big project to install all of the items and a lot of work went into it! However Urban Forestry love to take on these large projects, as well as the smaller domestic ones.