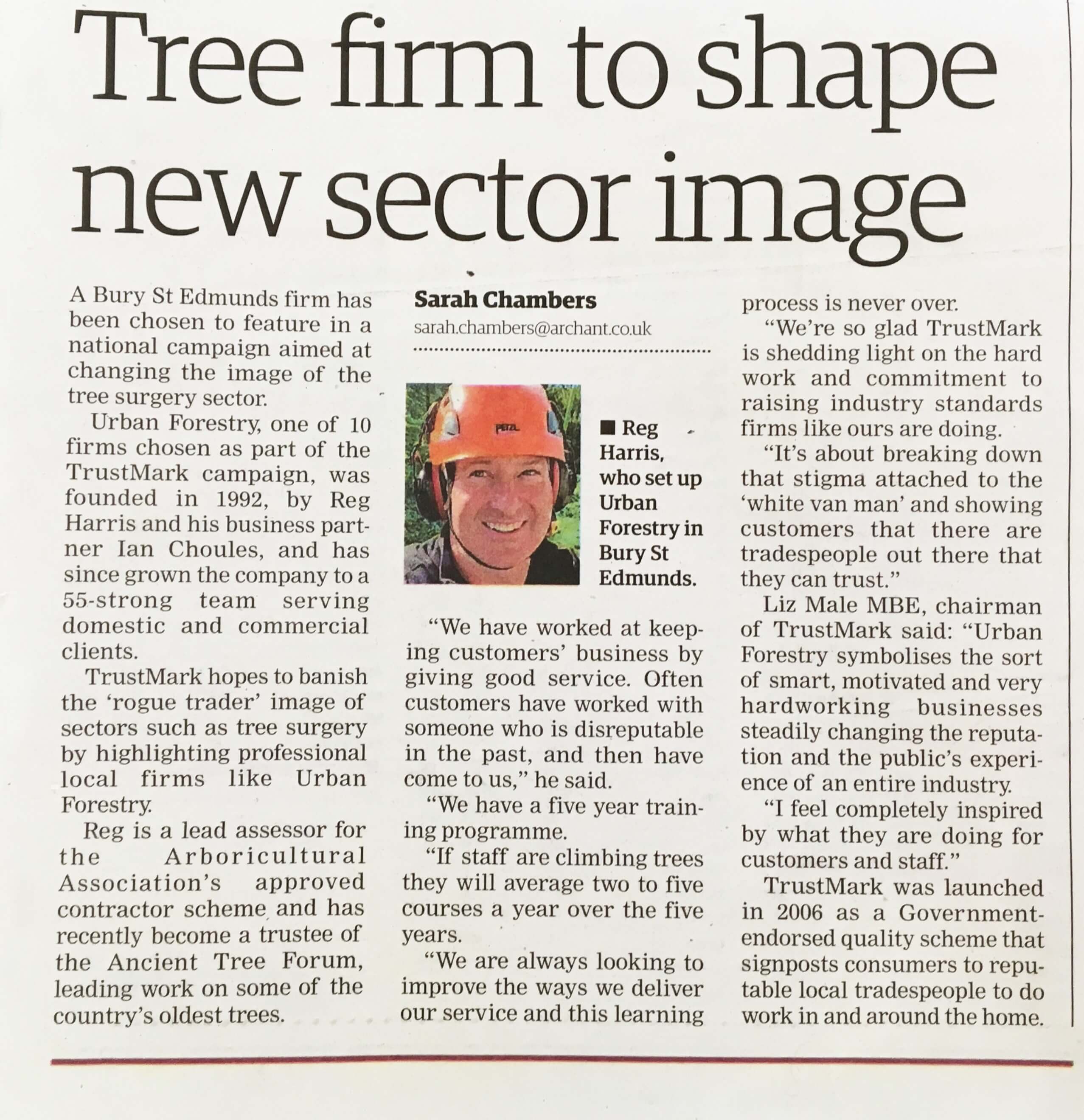 03 Aug

TrustMark Article in East Anglian Daily Times

You may have recently seen an article in the East Anglian Daily Times which mentions our involvement in a new TrustMark campaign.

The aim of the campaign is to improve the image of the industry, specifically in the tree surgery sector.  We have been chosen as one of 10 firms to help banish the 'rogue trader' image which is often associated with our type of business.  The focus is on businesses who have a record of building trust, confidence and loyalty among their customers and the public.

We are incredibly proud to be acknowledged as a company that can be trusted and feel that this is a great reflection of the hard work that we all put in to keeping our standards high.  We spend a lot of time & resources on training, and being  highlighted as part of this scheme proves that it is worth while and reinforces why we do it.

A large amount of our work in both tree surgery and landscaping has always been through recommendations which helps us know that we are definitely moving in the right direction.

To read the full article please visit the TrustMark website.

You can also take a look at some of the services we offer here.